INTERESTED IN CURLING BUT DON'T KNOW WHERE TO START? TALK TO ONE OF OUR LEAGUE REPS ABOUT HOW TO GET IN ON THE FUN.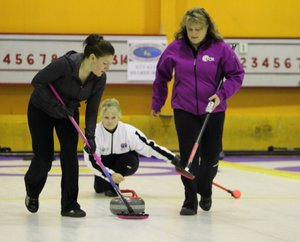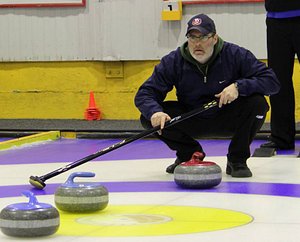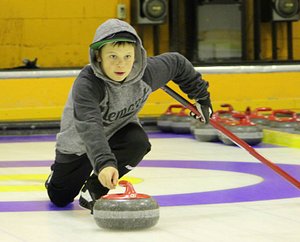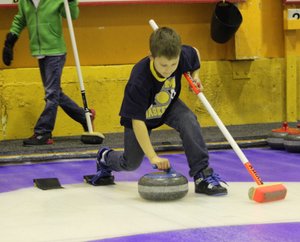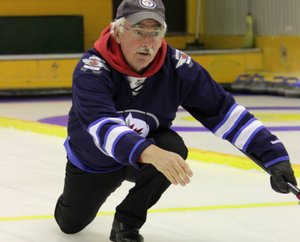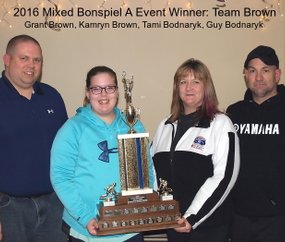 LADIES
Curling Tuesdays at 7pm, the Ladies League has 9 teams competing for 2019/20 season league supremacy.
LADIES BONSPIEL
FEBRUARY 21-23, 2020
MIXED
Comprised of 29 teams for the 2019/20 season, Mixed curling remains one of the most popular things to do in Thompson on Friday nights.
MIXED BONSPIEL
JANUARY 24 & 25, 2020
JUNIORS
Curling on Wednesdays from 5-6:30pm and ranging in ages from 9 to adult our Junior program is strong this year with about 40 kids enjoying the game of curling. Special events take place for the Juniors throughout the year with our Junior Coordinator Adrienne Campbell leading the way. Give her a call 204-778-8023
LITTLE ROCKS
With the use of specially designed rocks and closer rings our Little Rocks Program allows our 6 to 8 year olds the ability to enjoy the sport of curling. Begining with streching, the program is designed to teach the kids the basics of sliding, delivery and sweeping. Little Rocks takes place most Saturdays from 2-3pm and is run by our Little Rocks coach Kristin McKenzie. Contant Adrienne Campbell for more info at 204-778-8023
MEN'S
With two draws on Thursday nights, the Men's League is comprised of 18 teams for the 2019/20 season.
MEN'S BONSPIEL
MARCH 6 & 7, 2020